Video on Hard Drive
All files for your video project should be placed in one folder on your hard drive. On most computers that is the D drive. Some computers have a D, E and F drives. The files mentioned include:
Vegas project file
Movie Studio project file
Captured video clips
Graphics/Titles
Audio files
To make sure no one can delete your files, you must make use of file permissions. Give all your group members permission to these files. Include Mr. Martin too. Right click on your folder and select Permissions.
You must first remove the Everyone permission. To do this you must "uncheck" the box indicated below.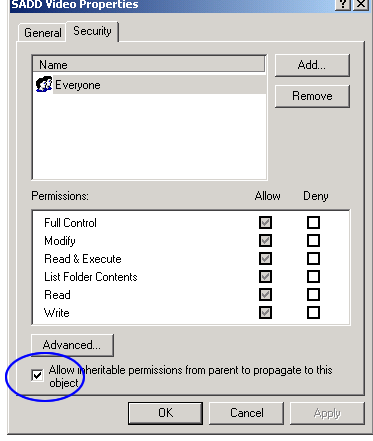 Now Add your group members and Mr. Martin permission to the folder.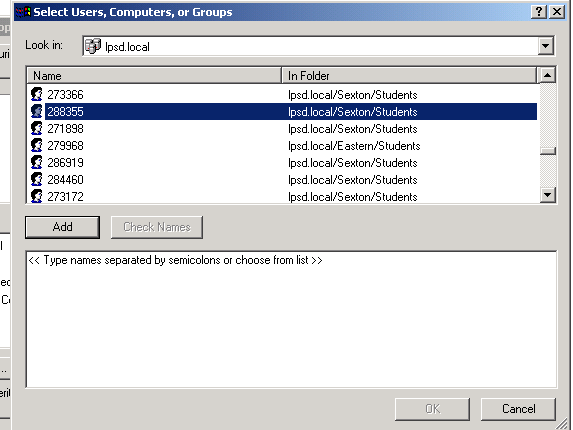 Mr. Martin's username is MARTIJ0517
Lastly, give each person Full Control - all boxes checked.