Text
Use the Media Generators to add text to your video.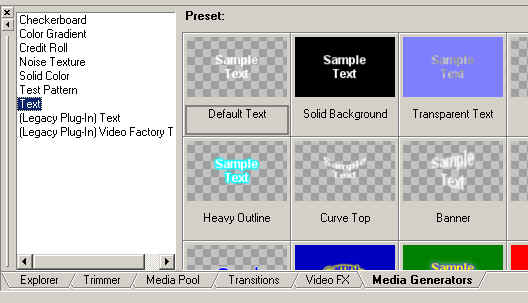 Drag the type of text you'd like to use up to an empty video track.

Click the indicated button on the text clip to access the Video Event Effects (FX).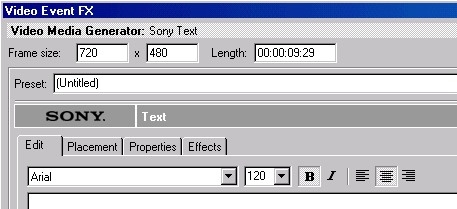 Edit: allows you to edit your text and choose basic properties like Font, Font Size, etc.
Placement: allows you to place your text where you want it on the TV screen. Important Note: Keep text 10% away from all edges.
Properties & Effects: Allow advanced editing of your text.