Using Internet Explorer to Transfer files to your webspace.
Here's a good way to access the files on your web site.

Enter this URL:

ftp.geocities.com

You'll have to enter your username and password.
You'll see a list of your files. You may change the name if you need to. You may delete a file.

But, best of all....to transfer a file you can....

Drag and drop.

Click on a file you want to transfer to your website. I chose the Word Document named sampledoc.

Drag it into the window where all of your files are listed and let go.

Now the file is on your website.
You can also use this method to Back-Up Your Website.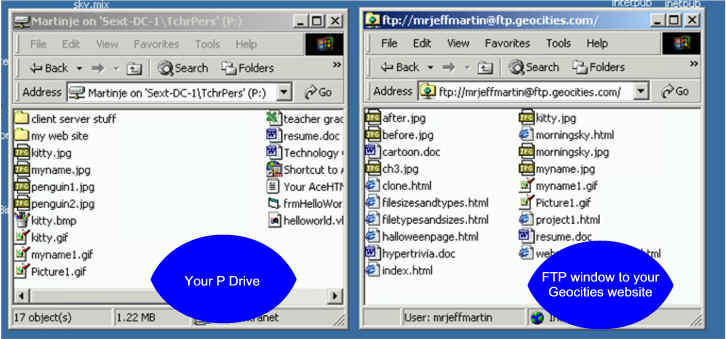 Open your P drive and a FTP window. Select all your files from your FTP window and drag them to a folder in your P drive.